Suffering from foot, ankle or heel pain?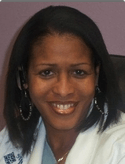 Tina P. Oliver, DPM
Astro Foot Care, PA, located in Houston, TX, is dedicated to getting to the root of your foot or ankle problem. Dr. Tina P. Oliver specializes in medical and surgical treatment of foot and ankle disorders, wound care and diabetic foot care. Having chronic foot and ankle pain can affect the quality of your life and finding the right foot and ankle specialist can be just as difficult.
We take pride in spending quality time with each of our patients, in order to have a better understanding of their foot and ankle needs. Our mission is to provide our patients with the highest quality of care.
We accept most insurance plans and welcome new patients!
Call today: (713) 661-3393